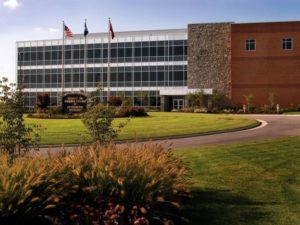 Our very own Dr. Paul Tortland has been appointed as an Associate Professor in the Department of Family Medicine, with a discipline of Sports Medicine, at the Virginia Tech Medical School, Edward Via College of Osteopathic Medicine (VCOM). Keep reading to learn a little more about his notable qualifications and what it means for him to receive this esteemed honor.
Dr. Tortland's Qualifications
Dr. Tortland is a recognized national leader and innovator in nonsurgical sports medicine, musculoskeletal ultrasound, and regenerative medicine; plus, he has the resume and experience to back this claim!
Dr. Tortland received his medical degree from the University of New England College of Osteopathic Medicine (UNECOM) in Biddeford, Maine. He was also awarded a predoctoral fellowship in Osteopathic Principles and Practice and Human Anatomy, before beginning his postgraduate training at Warren Hospital in Phillipsburg, NJ. He then completed his residency at UNECOM and finished with a Sports Medicine fellowship at Sports Care/Toledo Hospital.
He's also a proud Fellow of the American Osteopathic Academy of Sports Medicine and several other notable organizations like the American Osteopathic Association and the Connecticut Osteopathic Medical Society, the latter of which he served as President from 2000 to 2009.
It's also worth mentioning that he's published a long list of articles in reputable journals that have wholistically shaped the entire field! Few are as qualified as Dr. Tortland is when it comes to osteopathic medicine, which makes him the perfect addition to VCOM!
What Will Joining VCOM Help Dr. Tortland Accomplish?
Dr. Tortland is a leader in regenerative medicine techniques and is looking forward to advancing the overall level of understanding and research in the field. This highly esteemed honor will enable Dr. Tortland and his staff to begin conducting much-needed clinical research in regenerative orthopedic and sports medicine. VCOM is one of the leading programs in osteopathic medical education and their end goal is simple; a world where every person has access to good medical care, regardless of where they live—and this goal starts with the important work and dedication done by those like Dr. Tortland!
How Does This Help You?
As a trusted faculty member, Dr. Tortland will have access to the most cutting-edge treatment techniques and technologies available, meaning that the level of care he'll be able to provide simply cannot be topped!
About New England Stem Cell Institute
Under the expert leadership of Dr. Paul Tortland, the team at New England Stem Cell Institute is honored to provide an exceptional level of care for patients and families in Glastonbury and the surrounding area. If you're curious about how they can assist you with your pain, don't hesitate to contact them online or over the phone for additional assistance or to set up a visit. Telephone: (860) 430-2821.