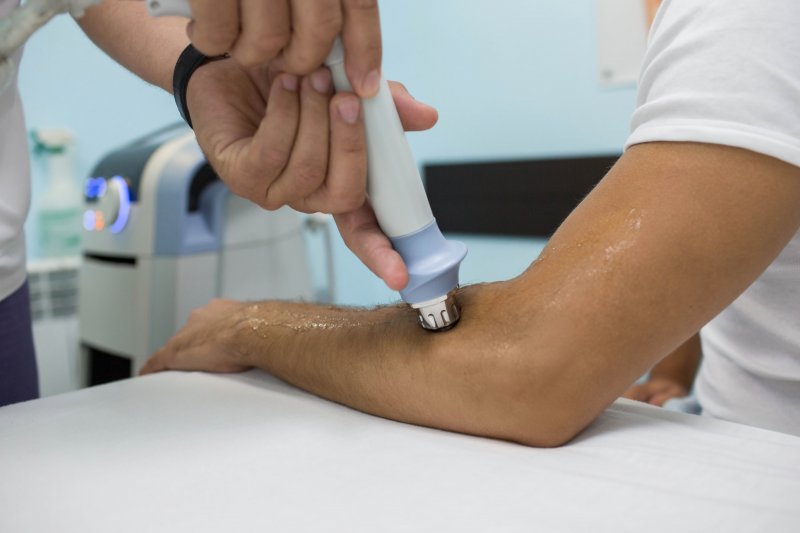 If you have chronic pain, you know from experience how much of an impact it can have on your overall quality of life. Not only can it limit your mobility, but it can prevent you from doing the things you love by making you feel tired and irritable. Sadly, traditional pain management with medications is not always the most effective solution for chronic pain. The good news is that there's another option for you to try: shockwave therapy. Read on to learn more about what it is, how it helps with injuries, and how long you can expect your results to last.
What is Shockwave Therapy?
Extracorporeal Shockwave Therapy (ESWT) involves the application of high-intensity pulses of mechanical energy to the affected area of the body. These sound waves, generated by a specialized device, create mechanical pressure, leading to cellular responses that promote healing and regeneration. This non-surgical treatment modality has gained popularity due to its ability to effectively address a wide range of injuries, including tendinitis, plantar fasciitis, calcific tendinitis, and more.
How Does Shockwave Therapy Help with Injuries?
Shockwave therapy works by targeting the source of pain or injury and stimulating the body's natural healing mechanisms. The high-energy sound waves applied during the treatment trigger several biological responses that contribute to tissue repair and pain reduction. Some of the key benefits of shockwave therapy include:
Increased Blood Flow: It promotes neovascularization, which is the formation of new blood vessels. This improves blood circulation to the injured area, providing essential nutrients and oxygen for healing.
Stimulation of Metabolism: The application of sound waves accelerates metabolic activity at the cellular level, aiding in the removal of waste products and toxins from the affected area.
Enhanced Collagen Production: Shockwave therapy stimulates the production of collagen, a crucial protein responsible for tissue strength and elasticity. This promotes the formation of new connective tissue, aiding in the repair of damaged structures.
Pain Reduction: Shockwave therapy helps to desensitize pain receptors in the affected area, providing immediate relief from discomfort. It also reduces inflammation and swelling, further alleviating pain symptoms.
How Long Can You Expect Shockwave Therapy Results to Last?
One common question that patients have regarding shockwave therapy is how long the results last. While the duration of the effects can vary depending on the injury being treated and individual factors, it has been shown to provide long-lasting benefits. In many cases, patients experience significant pain reduction and improved functionality after a course of shockwave treatments.
However, it's important to note that shockwave therapy is not a magical solution that guarantees permanent results. The success and longevity of the treatment depends on many factors, including the severity of the injury, the patient's overall health, lifestyle choices, and adherence to post-treatment guidelines. It is often recommended to combine shockwave therapy with appropriate rehabilitation exercises, lifestyle modifications, and follow-up care for optimal and sustained results.
About the Practice
At the New England Stem Cell Institute, we utilize cutting-edge technology and treatments to help our patients look and feel their very best once again. Using state-of-the-art stem cell therapy, we're able to reverse all sorts of conditions that were thought to be either incurable or require invasive treatments to solve. To learn more about our services, simply visit our website or call (860) 430-2821.