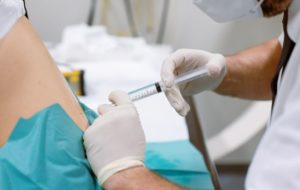 Prolozone is a remarkable treatment that has gained traction in recent years as a popular form of regenerative medicine. It involves the use of a mild irritant, combined with ozone and B vitamins, to encourage the body to heal itself from various types of musculoskeletal conditions. You may wonder, though, does Prolozone reduce inflammation? How can you expect your body to respond to it? Read on to discover some useful information.
Understanding Inflammation
Inflammation often has a bad reputation. After all, chronic inflammation is associated with long-term pain and an increased risk of many diseases, including heart conditions. But did you know that in many cases, inflammation is actually a good thing?
Inflammation is your body's natural response when it detects an injury or foreign substances in your tissues. It is an important part of how your body heals itself. As long as it is acute inflammation, as opposed to chronic, it is nothing to worry about.
Prolozone and Inflammation
Part of the Prolozone process involves the injection of a mild irritant at the site of damaged tissues. This actually causes a slight inflammatory response. That is good because it encourages blood to flow to the affected area. The blood brings healing factors with it. This response is one reason why patients are told not to use NSAIDs for at least a few days before and after their Prolozone injections; medications like ibuprofen and naproxen can interfere with Prolozone's effectiveness.
Of course, balance is a key part of the Prolozone process. The solution used in the treatment may include the use of a small dose of an anti-inflammatory medication to prevent you from feeling too much discomfort associated with your treatment. Other components in the treatment, such as the ozone and vitamins, also have anti-inflammatory properties.
The anti-inflammatory aspect of Prolozone makes it more comfortable than a similar treatment, called Prolotherapy, which involves the use of a mild irritant but without the addition of ozone.
The Bottom Line
So, does Prolozone reduce inflammation or cause it? Essentially, the answer is that it does both. At first, the injections may cause some minor swelling and a temporary increase in discomfort. As your body heals, though, you can ultimately expect a significant decrease in both inflammation and pain.
If you are looking to find freedom from the pain associated with chronic inflammation due to osteoarthritis or other musculoskeletal conditions, Prolozone may be just what you need to start feeling better!
Meet the Practice
Dr. Paul Tortland of the New England Stem Cell Institute is a leader in the field of regenerative medicine. In fact, we were the first practice in New England to begin offering Prolozone back in 2014! If you are curious about how we may be able to help you find relief from persistent pain, contact our office at 860-430-2821.