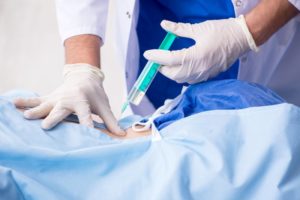 For people dealing with osteoarthritis, regenerative medicine is extremely promising. It's not a stop-gap solution like medication that simply reduces symptoms while leaving the underlying problem alone, and it isn't as extreme as joint replacement surgery. For millions of patients around the world, it has been the key to reduced pain, increased strength, better range of motion, and an overall improved quality of life. But, the way it works is a bit different than what most people think. What does regenerative medicine actually do for those with OA? Keep reading to find out.
Osteoarthritis: The Basics
To understand the role that regenerative medicine plays in the treatment of OA, it's important to have a basic understanding of the condition itself. With OA, there is a gradual loss of the cartilage that provides a cushion between the bones that make up a joint. This can occur in any joint but is particularly common in the shoulders, hips, and knees.
OA can have many causes, with some of the most prominent being age, injury, and overuse. As time goes on, the nearby muscles, tendons, and ligaments that make up the joint become inflamed, which can lead to pain and a loss of mobility.
How Regenerative Medicine Can Help
So, if OA is caused by a loss of cartilage, then regenerative medicine simply helps it grow back, right? The word "regenerative" is right in the name! Unfortunately, while this would be ideal, it isn't the case. Right now, NO treatment has been shown to regrow lost joint cartilage.
Instead, regenerative treatments (like PRP, prolotherapy/Prolozone®, and stem cell therapy) help create a healthier environment in the joint by strengthening the other tissues—the aforementioned muscles, ligaments, and tendons. As a result, the joint is much stronger, and the inflammatory response can be reduced or stopped as well, which is usually the root source of discomfort.
And, with a healthier joint, this enables the patient to be more active and exercise, which can lead to better overall health. This can slow down the progression of OA while making someone's day-to-day experience much more comfortable. In many cases, regenerative medicine can enable someone to stop relying on medication and avoid surgery.
Is Regenerative Medicine Right For You?
While regenerative medicine has been extremely effective for many people dealing with OA, it's not a cure-all. For people with NO joint cartilage—bone on bone—replacement surgery is probably the best option. Fortunately, regenerative medicine can prevent many people from getting to this point while stopping their pain and allowing them to move again.
To find out if regenerative medicine is right for you, be sure to consult a doctor who has experience using it to treat OA. They will not only let you know if it is a good option, but they will also put together a specific treatment plan so you can achieve your wellness goals as quickly as possible.
About the Author
Dr. Paul Tortland is a double board-certified physician in sports and regenerative medicine who is considered one of the pioneers of stem cell therapy in the United States. His clinic was one of the first in the country to use stem cells taken from a patient's own body fat and bone marrow, and over the decades, he has used this method and others to treat countless people with OA. Are you ready to give regenerative medicine a try? If so, you can schedule an appointment with Dr. Tortland by clicking here.