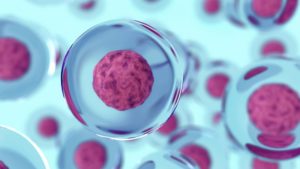 Back pain—millions of Americans of all ages experience it every day, and you're likely feeling it as you read this. You've tried stretching, exercise, rest, and medication, but it keeps coming back or getting worse. The only option left is surgery, right? Fortunately, that's not the case thanks to regenerative medicine. Before you decide to go under the knife, be sure to talk to a doctor about how these four lesser-known treatments might be able to provide the lasting relief you've been looking for.
Prolotherapy
Prolotherapy actually "tricks" the body into focusing its healing powers in a specific area in order to create accelerated recovery. How does it work? The doctor simply injects the injured tissue with a solution that consists of dextrose (sugar) and Novocain. The sugar irritates the tissue without damaging it, causing an acute (i.e. brief) inflammatory response, which "convinces" the body to direct its healing abilities. The Novocain ensures that the patient doesn't experience any discomfort while this is going on. Prolotherapy basically tells your body, "Hey, we need help right here!"
Prolozone
Prolozone is very similar to Prolotherapy, except the sugar/Novocain solution has ozone (O3) and B vitamins added to it. These are the fuel the body's cells use to recover, and by including them in the treatment, they put someone's healing into overdrive exactly where it's needed.
PRP
Short for "platelet-rich plasma," this substance is created by taking a small sample of a patient's blood (the same amount needed for a routine test) and spinning it in a centrifuge. This causes the liquid plasma to separate from a substance that is much thicker and contains a high concentration of platelets and various other growth factors. When it is injected into the back, it essentially gives your body "premium fuel" to heal much faster than normal.
Stem Cell Therapy
Despite the popular belief that stem cells "turn into" other types of cells, when it comes to healing, they primarily serve a messenger function, as in they coordinate the nearby cells and organize them to heal tissues at a much higher rate. Stem cells can be injected into the back after they are taken from a patient's own bone marrow or body fat.
Essentially, all of these treatments enable your body to recover much faster than it could otherwise, and this can lead to a reduction in pain as well as an increase in strength and mobility. Already, millions of people have benefitted from them, and you could be next. To learn more about them and what they could do for you, all you need to do is contact a regenerative doctor in your area to schedule a consultation. It could be your first step toward a more comfortable future.
About the Author
Dr. Paul Tortland has been a leading figure in the field of regenerative medicine for decades. As a double board-certified physician (regenerative medicine and sports medicine), he has literally helped thousands of athletes and everyday patients benefit from Prolotherapy, Prolozone, PRP, and Stem Cell Therapy. Here at the New England Stem Cell Institute, you can learn more about your options and get a personalized care plan from Dr. Tortland just by scheduling a consultation today.