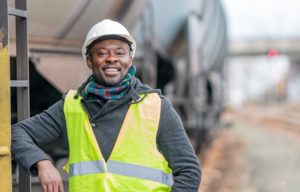 What do Tiger Woods, Stephen Curry, Peyton Manning, Cristiano Ronaldo, and Rafael Nadal all have in common? In addition to being regular faces on ESPN and various highlight reels, they have also undergone stem cell therapy to deal with sports-related injuries. Does this mean that this kind of regenerative treatment is only appropriate for top-level athletes? While this might have been true in the past, this type of care is now widely available and can help absolutely anyone dealing with musculoskeletal injuries and chronic pain.
Why Pro Athletes Like Stem Cell Therapy
For elite athletes, their ability to consistently perform is extremely important, and the last thing they want to do is miss a game (or a season) due to an injury. While medication can help with the symptoms while allowing the problem to become worse, and surgery can send someone home for a long time, stem cell therapy avoids both of these drawbacks.
With stem cell therapy, the active cells are harvested from the patient's own body (typically from bone marrow or body fat) and then injected into the injured tissue. Because it's the patient's stem cells, the likelihood of complications or side effects is practically zero. But the biggest benefit is that stem cell therapy is proven to accelerate healing and new tissue development while allowing the person to keep up with their normal routine—little to no downtime is necessary.
How Stem Cell Therapy Can Help Everyday People
For years, stem cell therapy was not widely or easily available in the U.S., so if someone wanted it, they would likely have to go abroad (often to Germany or South America). As you can imagine, only a select few people can take on this kind of expense.
But today, with recent breakthroughs and new legislation, stem cell therapy is much more accessible. In fact, while it's still a favorite among pro and amateur athletes, it's mostly used to help those who have injuries due to physically demanding jobs (like construction or manufacturing) or age-related issues (osteoarthritis).
All of the same benefits that athletes have enjoyed for years still apply to those of us who aren't on any starting line-up or All-Star team. The treatment is effective while allowing someone to maintain their day-to-day life so that their recovery is faster and doesn't interfere with their responsibilities.
Is Stem Cell Therapy Right for You?
If you have a nagging injury or chronic pain and think that you're out of treatment options, it's probably time to consult a regenerative medicine doctor about stem cell therapy. Not all stem cell treatments are created equal, so be sure to do your research when it comes to the provider and the methods they use. This information should be easy to find if they are offering quality treatment!
About the Author
Dr. Paul Tortland is a double board-certified physician in sports and regenerative medicine who is considered one of the pioneers of stem cell therapy in the United States. His clinic was one of the first in the country to use stem cells taken from a patient's body fat and bone marrow, and over the decades, he has used this method and others to treat countless people dealing with joint problems and chronic injuries. Are you ready to give regenerative medicine a try? If so, you can schedule an appointment with Dr. Tortland by clicking here.