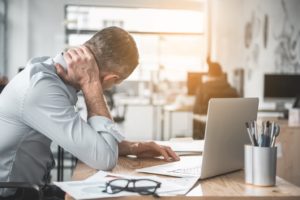 Countless millions of people suffer from neck and/or back pain. For some individuals, these issues are an occasional annoyance. For others, ongoing pain can limit their ability to enjoy life to the full. If you are in the latter category, you might use medications and other techniques to manage your pain. But did you know that prolotherapy in Glastonbury might be able to do more than that? This regenerative medicine technique might be able to encourage your body to heal itself and provide you with long-lasting relief from neck and back aches. The blog post discusses what prolotherapy is and how it works to provide pain relief.
What Is Prolotherapy?
Prolotherapy is also known as proliferation therapy or regenerative injection therapy. However you refer to it, the basic principle is always the same. It involves injecting a mild irritant into a joint, tendon, or ligament. Usually, the irritant is dextrose, a type of sugar. The dextrose does not cause any real harm to your tissues, but it tells your body that something is wrong. It thereby mobilizes your body's natural healing response.
Prolotherapy for Neck and Back Pain
Prolotherapy has been successfully used to address pain caused by a range of musculoskeletal conditions, including those that affect the neck and back. For example, many people have injured or overworked ligaments in their neck, perhaps due to whiplash or countless hours looking down at a computer or smartphone. Prolotherapy can encourage those ligaments to heal, thereby increasing your neck's strength and stability. It can also be effective for back pain. In particular, it has been used in the lumbar (lower back) region to stabilize ligaments in the spine.
How Long Do the Effects of Prolotherapy Last?
One of the best things about prolotherapy is that instead of masking symptoms, it has the potential to actually heal the underlying cause of neck and back pain. Under ideal circumstances, it provides permanent results.
Of course, that is not to say that you are guaranteed to live pain-free forever. Often, pain in the neck and back stem from habits and choices, such as poor posture, inadequate ergonomics at work, or missteps when lifting heavy objects. Striving to avoid such causes of injury may reduce the chances that you will require prolotherapy again in the future.
Is Prolotherapy Right for You?
Prolotherapy is a valid option for most patients. In fact, it can even be combined with a range of other treatments for optimum pain relief. To find out if it is right for you, schedule a consultation with a qualified regenerative medicine practice. They will answer your questions on do all they can to get you on the path to a pain-free life!
Meet the Practice
Dr. Paul Tortland is a board-certified specialist in Regenerative Medicine and Sports Medicine. He and the team at the New England Stem Cell Institute are proud to offer prolotherapy to patients who struggle with musculoskeletal pain. To learn more about him and how our team may be able to serve you, contact us at 860-430-2821.