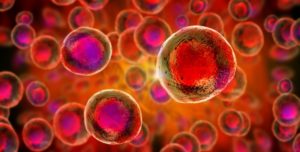 If you've watched the news or been on the internet in the past 10 years, then you've likely heard the term "stem cells." Scientists and doctors around the world are claiming they can be used to heal all sorts of chronic and acute conditions ranging from carpal tunnel syndrome to back pain to tendon/ligament injuries, but this begs a basic question: What are stem cells? What makes them so special? In today's blog, we get down to basics and discuss why stem cell therapy is creating so much excitement in the realm of regenerative medicine.
Stem Cell Basics
Stem cells are essentially your body's raw materials. With the right conditions, your body can use them to create other cells with more specialized functions (like bone or muscle cells). A stem cell divides into what are called daughter cells, and these can either become new stem cells or a specific type of cell depending on what the body needs. It's the only cell known that has the natural ability to generate new cell types.
Where Do Stem Cells Come From?
Researchers have found many different sources of stem cells, but at the New England Stem Cell Institute, we only use adult stem cells derived from a patient's own body fat or bone marrow. We simply extract the stem cells from a patient using a fast, painless procedure, and then they are processed so the cells can be used to help treat a wide variety of conditions and injuries.
Therapeutic Use of Stem Cells
In addition to helping with medical research, stems cells can also enable a patient to heal faster from injuries and other musculoskeletal conditions. This is because when stem cells are injected into an injured part of the body, they naturally stimulate the healing response and help coordinate the body's ability to repair and regenerate damaged tissues.
For example, if a patient has a strained ligament in their shoulder, we can inject stem cells into the area, and this will encourage the body to naturally rebuild the tissue, cut down on inflammation, and increase blood flow. This will lead to a healthier joint, less pain, and better mobility, all the while avoiding the drawbacks of invasive surgery or the side effects of pain medication.
What Conditions Can Stem Cells Help Treat?
At the New England Stem Cell Institute, we have successfully used stem cell therapy to treat patients dealing with aches and pains associated with a long list of common problems. Because the stem cells we use always come from a patient's own body, there is no risk of side effects, and our utilization of diagnostic ultrasound enables us to inject stem cells right where they are needed so they can get to work helping the body repair itself right away.
Could You Benefit from Stem Cell Therapy?
If you are suffering from a muscle, ligament, or tendon injury that just doesn't seem to be getting better, and your only alternative might be surgery, we recommend giving us a call to see how stem cell therapy could help you get the relief you need. Our practice has been providing top-quality stem cell care since 2007, longer than almost any in the entire US. To learn more about our treatments and how we can help you start feeling like your old self again, give us a call today.