Meet Dr. LaVallee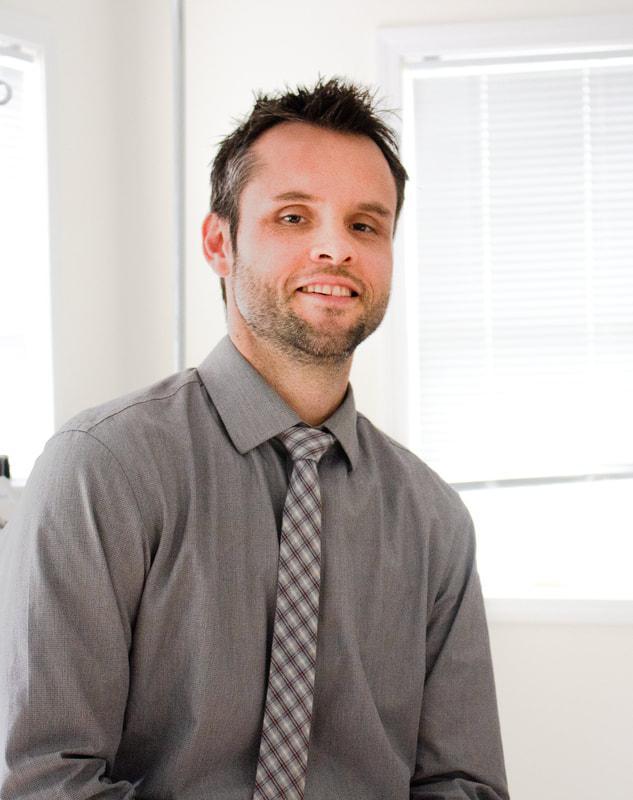 While Dr. LaVallee joined us with a solid foundation in sports medicine and non-surgical orthopedics, Dr. Tortland has spent the last 18 months personally training him in the art of Regenerative Medicine, including PRP and stem cell treatments. Dr. LaVallee has also had extensive training in both diagnostic and interventional ultrasound. Dr. LaVallee's skills are now so good that he has been invited to help teach musculoskeletal ultrasound! We encourage patients not to hesitate to see Dr. LaVallee for their painful orthopedic and musculoskeletal needs.
"Toxic Injections"
"Are you being injected with toxins when you go to the doctor? A recent new study looked at the toxicity of injections given into joints by orthopedic surgeons and related specialities (such as rheumatology, sports medicine, pain management, and physical medicine & rehabilitation). Specifically, researchers looked at the potential toxicity of corticosteroid injections (aka, "cortisone" injections), local anesthetics such as lidocaine and bupivicaine, contrast agents (dyes used for MRI and x-ray guided injections), and hyaluronic acid (aka "gel" or "viscosupplementation" injections).
Human cartilage and tendon cells were grown in the lab and exposed to three different concentrations of the various agents.
The findings showed that the level of toxicity to the cells varied according to both the injected agent and the strength of the agent. At the highest concentrations anesthetic agents, contrast agents, and the steroids were the most toxic, resulting in marked reduction in cell growth. There was less toxicity at the lowest concentrations. Hyaluronic acid, however, showed NO toxic effects on cells at any concentration.
Bottom Line: A sure-fire way to speed up the degeneration of an arthritic joint is to get repeat cortisone injections, particularly because cortisone is almost universally mixed with lidocaine when injected, and both are toxic. So there is an additive effect. We're not saying that you should never get a cortisone injection; they can be very helpful in select cases. But in our office we use the lowest doses possible to achieve a therapeutic benefit while reducing any risk to the cells. On the other hand, "gel injections," such as Synvisc®, Monovisc®, Euflexxa® and Hyalgan®, to name just a few, are very safe to the cells.
PRP is Effective for Hip Arthritis
PRP (platelet-rich plasma) can provide pain relief and functional improvement in patients with mild to moderate hip osteoarthritis (OA), according to a study published in the April 8, 2019 issue of the journal Pain Medicine. The study followed 36 patients between 49-85 years old with chronic hip pain due to OA. Patients received a single ultrasound- or x-ray-guided injection of PRP into the affected joint. Changes in symptoms were measured at 2 weeks, 3 months, and 6 months following injection. A favorable response was considered a 50% or better improvement in measurement scores of pain and the Hip Disability and Osteoarthritis Outcome Score (HOOS).
At two weeks after injection, there was a significant improvement of function in two HOOS subscales: Symptoms and Activities of Daily Living. There was a significant improvement in all HOOS categories at six months. A significant improvement in pain scores was also seen at six months. Sixty-seven percent (24/36) of the patients reported a ≥50% improvement in pain at three months; 58% (21/36) reported a ≥50% improvement in pain at six months. Overall, an average of 84% of patients treated had at least 50% improvement at 6 months. Testing was not continued beyond 6 months.
Note that this study looked at people with early (mild) or moderate arthritis. Those with more advanced or severe arthritis most often need more aggressive treatment, such as stem cell injections
[https://www.newenglandstemcells.com/stem-cell-treatments.html]
.
PRP is a treatment that harvests the natural healing potential of growth factors and healing proteins found in your own blood. It can be an effective treatment for arthritis, tendinitis, sprains & strains, rotator cuff injury, tennis & golfer's elbow, Achilles tendinitis and plantar fasciitis, and neck and back pain, to name just a few conditions. Dr. Tortland was the first physician in New England, and among the first in the entire country, to begin performing PRP injections for orthopedic and musculoskeletal conditions. He and Dr. LaVallee are among the most experienced providers in the country. To learn more about PRP and whether it might be a treatment option for you, visit our web site: https://www.newenglandstemcells.com/prp—platelet-rich-plasma-treatments.html.
Fitness Forum
"Are Planks Really the Best for a Strong Core?"
We're constantly told about the importance of developing and maintaining a strong core to help with posture and back pain. And many fitness advisors and trainers advocate performing planks to help. But are planks really all they're cracked to be? Pro athlete trainer, Jeff Cavaliere, thinks differently, and backs it up with anatomy and science. Jeff, founder of AthleanX.com, is a physical therapist and certified strength and conditioning coach. He was also the trainer for the New York Mets baseball team and now trains many professional athletes. Click the following link to watch his video on "The Truth About Planks:" https://www.youtube.com/watch?v=ZyWEXjdAGCQ&t=7s
Featured Service – Vampire Facial®
Tired of those fine wrinkles around your face? Would you like to reduce the effect of sun damage on your skin, or maybe just look years younger? Consider the revolutionary Vampire Facial®! Created by Dr. Charles Runnels, the Vampire Facial uses your body's own natural growth factors and healing proteins, extracted from your own blood (using PRP, or platelet-rich plasma), to rejuvenate your skin and help you look years younger. The process is simple and virtually pain-free. Dr. Tortland is the most experience PRP provider in New England, and is now offering the Vampire Facial®. Visit our website to learn more.