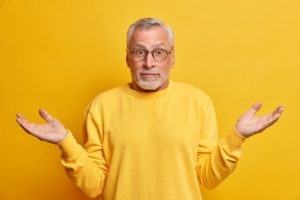 Two of the most popular treatments in regenerative medicine are PRP and stem cell therapy. So, as you can imagine, patients often end up asking, "What's the difference?" Why should someone choose one or the other if they essentially do the same thing (which is accelerate the healing process)? There are quite a few differences between them, but today, we're going to touch on the two that tend to matter most to people.
A Brief Review: What Exactly is PRP/Stem Cell Therapy?
PRP stands for platelet-rich plasma, and in addition to platelets, this substance is rich in other growth and healing factors. It is made by taking a small sample of a patient's blood and spinning it in a centrifuge, which causes the PRP to separate from the liquid plasma.
Stem cells, on the other hand, are naturally occurring cells in the body that have the potential to turn into other types of cells. They also have a strong messaging ability, in which they can recruit other cells when repairing tissues. They are typically derived from a sample of a patient's body fat or bone marrow.
The Two Main Differences
Beyond how they work on a biologic level, potency and cost are the two big things that distinguish PRP and stem cells from each other.
When it comes to treating various types of musculoskeletal injuries (like injured muscles, tendons, ligaments, and joints), both have been shown to consistently deliver positive results, but stem cells are about 30-40% more effective than PRP.
Why doesn't everyone get stem cell therapy then? Because a stem cell treatment tends to cost about twice as much as PRP. For many patients, this price difference is prohibitive, and for others, PRP is perfectly capable of helping them achieve their wellness goals (while saving them money).
Which One is Right for You?
Before choosing to get either of these treatments, it's always important to talk to your regenerative medicine doctor so they can go over how each one will affect your specific condition (both treatments react differently when applied to certain types of tissues). During this conversation, they can discuss the cost-benefit analysis as well. Is the extra strength of stem cell therapy worth the expense when PRP is a more affordable option? The answer will be different from patient to patient depending on their injury and recovery timeline.
The truth is that if you are dealing with an injury that doesn't seem to be healing or is hampering your ability to live your life how you want, PRP and stem cell therapy are both great options that have already helped countless patients around the world. Either one is a good choice for your body, and your doctor can help you decide which one is best.
About the Author
Dr. Paul Tortland is a double-board certified physician (regenerative medicine and sports medicine) that has been a leading figure in regenerative medicine for decades. His clinic, the New England Stem Cell Institute, was one of the first in the U.S. to offer stem cell treatments with cells derived from a patient's body fat and bone marrow. He has been doing it longer and had more success than almost anyone else in the country, and to learn about what he could do for you, you can schedule an appointment by clicking here.