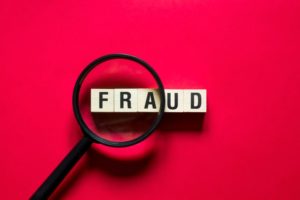 A physician's assistant at a pain management clinic in Fort Worth, TX, was recently indicted in July on one count of conspiracy to commit healthcare fraud and eleven counts of healthcare fraud. "This defendant allegedly claimed that amniotic fluid – a product that has never been approved to treat pain – would alleviate his patients' suffering. He allegedly told patients that the treatment was covered by Medicare, kindling false hopes. To add insult to injury, he allegedly scammed Medicare out of more than half a million dollars," said U.S. Attorney Leigha Simonton.
An increasing number of patients are seeking pain relief from arthritis, spine pain, and other chronic ailments from providers and clinics offering "stem cell" and other regenerative medicine treatments, including treatments derived from human placenta, cord blood, and amniotic fluid. Sadly, the number of clinics offering these sham, and even illegal, treatments is growing exponentially, as they take advantage of the desperation of people in pain who know little about the regulations governing the use of such products.
The FDA has made it abundantly clear that any product derived from human placenta, cord blood, Wharton's Jelly, or amniotic fluid is ILLEGAL for use in orthopedic, neurological, and musculoskeletal applications. Period. It doesn't matter what the clinic, doctor, PA or nurse practitioner, sales rep, or manufacturer claims.
Certain amniotic products have been approved by the U.S. Food and Drug Administration for wound care, but NOT for pain management. In fact, the FDA has issued repeated consumer alerts warning that biologics like amniotic fluid "have not been approved for the treatment of any orthopedic condition, such as osteoarthritis, tendonitis, disc disease, tennis elbow, back pain, hip pain, knee pain, neck pain, or shoulder pain," nor for "chronic pain or fatigue."
In July 2022, the manufacturer of some of these illegal products, Vitti Labs, Inc., received a warning letter from the FDA, claiming that they were in violation of marketing products derived from umbilical cord tissue for unapproved use. Several other companies manufacturing and marketing similar products have begun receiving such letters as the FDA cracks down on the fraudulent marketing and use of these products.
The ONLY FDA approved source of "stem cells" is from YOUR body (typically either from bone marrow or from your fat via minimally invasive and gentle liposuction). There is NO OTHER commercially available product that is FDA cleared that contains ANY live viable stem cells. So, if you, or someone you know, is considering receiving treatment from a clinic or provider offering products derived from amniotic fluid, placenta, cord blood, or Wharton's Jelly, run away! At best, the clinic is ignorant of the regulations, which tells you something about that clinic's experience. At worst, the clinic is being intentionally deceitful.
Cells derived from your own bone marrow, fat, or in the case of PRP (platelet-rich plasma), your blood, have been shown to have a long track record of both safety and efficacy when administered properly by a skilled provider (under ultrasound or fluoroscopic guidance). Don't waste your time and hard-earned money on bogus or illegal treatments when safe and legitimate treatments are available.

We've been performing, PRP, bone marrow-, and fat-derived stem cell treatments – ethically and legally – since 2007, longer than anyone in New England. We're considered pioneers in the field, and Dr. Tortland teaches around the country. In addition, our office was one of the original signatories to the Orthobiologic Ethics Consortium, formed in 2017 by a multi-disciplinary group of like-minded healthcare providers interested in promoting ethical research, marketing, and clinical use of orthobiologics. If you're considering another doctor or clinic to provide your regenerative medicine treatment, ask if they're a signatory to the Consortium – or go the Consortium website and check.
And when choosing a regenerative medicine provider, ask the following questions:
How long have you been performing regenerative medicine treatments?
Where did you get your training? (A single weekend course doesn't make one an "expert!")
How many patients have you treated?
What specific product(s) do you use?
What is/are your source(s) for stem cells? (It should be only your own bone marrow or fat.)
Do you perform the treatments using any type of image guidance, i.e., ultrasound or x-ray fluoroscopy? (Numerous studies have shown that injections performed "blind" can be woefully inaccurate, even in the most skilled hands. Why guess when you can be sure?)
Are you a signatory to the Orthobiologic Ethics Consortium?
And of course, check their online reviews!
More about Our Practice
Dr. Paul Tortland and our team pride ourselves on providing safe, legal, and effective treatments. Our commitment to ethics makes us stand out in a world saturated by deceit and misinformation. IF you would like to learn more about Dr. Tortland and the stem cell therapy offered in our office, contact the New England Stem Cell Institute at 860-430-2821.