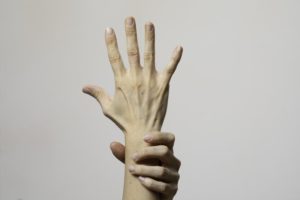 One of the best things you can do if you suffer a musculoskeletal injury is simply rest—give the affected part of the body the time it needs to heal. Of course, this is easier said than done, especially for those with Carpal Tunnel Syndrome. Often, the problem is connected to work or sports, and taking time off isn't always an option. Thankfully, there are a few simple exercises you can do to proactively handle the condition, and we're going to share 4 of the most effective ones today.
A Few Important Caveats
Before we go over the exercises, there are a few important things you should keep in mind:
These exercises should not substitute for professional treatment by a doctor. They work best if they serve as a supplement to a more robust treatment.
You want to be gentle with these exercises so you don't accidentally aggravate the hand/wrist and make the injury worse.
In that same vein, if you experience any pain or soreness during or after performing any of these exercises, you should stop immediately.
Let your doctor know about which exercises you're performing and always follow their recommendations.
Fast Carpal Tunnel Syndrome Exercises
These exercises can be done almost anywhere and don't require any equipment. To get the most out of them, they should be done 2-3 times a day. It's unnecessary to do them all—try each one and see which helps you feel better. They are meant to help the muscles, ligaments, and tendons in the forearm and wrist relax and stretch, which can increase blood flow, reduce inflammation, stimulate healing, and help with symptoms like pain and stiffness.
Wrist Rotations: Gently rotate your wrist clockwise and then counterclockwise 4 times. Then, flex your wrist upward and downward four times—don't try to make them bend any farther than what they can do naturally.
Finger Stretch: Stretch your fingers as wide as they can go, then relax. Repeat this up to 4 times.
Thumb Stretch: With the opposite hand, push your thumb back until there is a slight stretch. Keep your wrist straight while doing this.
Wall Pushup: Place both of your hands on a wall and slowly lean forward, allowing your wrists to bend like you're doing a pushup. Make sure to not put too much weight on your wrists.
Used alongside a doctor-prescribed treatment, these exercises can improve daily comfort and offer much-needed peace of mind for those who want to actively recover from Carpal Tunnel Syndrome as quickly as possible.
About the Author
Dr. Paul Tortland is a Doctor of Osteopathic Medicine who is double board-certified in regenerative and sports medicine. Alongside prescribing daily exercises, he is able to offer cutting-edge treatments for those dealing with Carpal Tunnel Syndrome, including stem cell therapy, PRP, and prolotherapy/Prolozone. To learn about more exercises and the available CTS treatments at the New England Stem Cell Institute, click here.