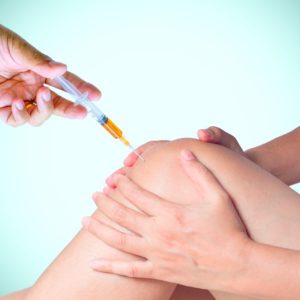 Osteoarthritis (OA) is a degenerative condition where a joint slowly loses the cartilage that enables it to function properly. While it can manifest in any joint, it often appears in the knees, and can be very disruptive to someone's life. Over the past few decades, stem cell injections have been used to treat a litany of musculoskeletal problems, but what can they do for knee pain due to osteoarthritis? Could stem cells be exactly what you need to finally get relief? Read on to learn more.
The Basics of Stem Cell Therapy
The human body, no matter someone's age, is constantly producing stem cells. These are "immature" cells that haven't specialized into a particular type yet, like a skin or blood cell. When harvested and placed into tissue, they trigger and focus the body's healing response, which can often lead to rapid repair. This type of therapy is a pillar in the growing field of regenerative medicine, and thanks to modern methods, most people can have their own stem cells collected and injected at a single appointment.
How Stem Cells Can Help Damaged Knees
For a knee with OA, the source of the pain isn't necessarily the deteriorating cartilage, but rather the bones rubbing and scraping against each other. This can lead to irritation, inflammation, and damage developing in the surrounding muscles, ligaments, and tendons, compromising the mobility of the joint.
What stem cell injections can do is help those distressed tissues heal and stay healthy. While this won't cause new joint cartilage to grow (there is no treatment that can do this yet), stem cells can drastically improve the health of the other vital structures that make up the knee. This can lead to the abatement of pain, better mobility, and delay or even prevent the need for expensive joint replacement surgery.
Is Stem Cell Therapy Right For You?
You shouldn't just visit any doctor that offers stem cell injections—they aren't all the same! The methods used to extract, refine, and inject stem cells are very important to the success of the treatment, so it's wise to do a little research and find a physician who has a lot of experience with the procedure. Fortunately, the New England Stem Cell Institute was one of the first clinics in the US to offer stem cell therapy using cells derived from a patient's own body fat, and over the decades, Dr. Paul Tortland has continued to be a respected leader in the field of regenerative medicine.
If you're ready to stop dealing with shaky, achy knees, Dr. Tortland can let you know if stem cells would be a good option for you. You should definitely come see him if you're considering surgery or have been recommended it by your doctor. In most cases, patients are able to see fantastic results in a matter of weeks or months.
To learn more about stem cell therapy or schedule an appointment at the New England Stem Cell Institute, click here.