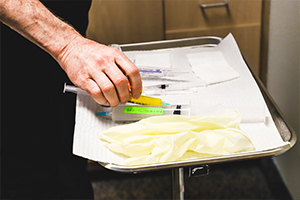 Over the past year, at least 17 people have been hospitalized after being injected with products made from umbilical cord blood, according to state and federal health officials and patient reports. Sold as a miracle cure for a variety of intractable conditions, the injections have sickened people in five states. One product in particular was the main culprit. Read the linked story: https://www.washingtonpost.com/national/health-science/miraculous-stem-cell-therapy-has-sickened-people-in-five-states/2019/02/26/c04b23a4-3539-11e9-854a-7a14d7fec96a_story.html?noredirect=on&utm_term=.563891637e2c
Looking to profit from the rapidly growing stem cell market, an alarming number of clinics are popping up, many owned and operated by chiropractors who hire poorly trained providers to administer treatments. These clinics advertise "stem cell" treatments. But the products being injected contain NO stem cells. And as the story highlights, they may even be dangerous.
Here at the New England Stem Cell Institute we only use stem cells from YOUR OWN BODY. We abide by a strict code of ethics. And we never misrepresent what your treatment consists of.
​
Trust your PRP, stem cell, or other regenerative medicine treatment to New England's leading Regenerative Medicine provider – New England Stem Cell Institute. Call us today!